Gardner Aerospace MIM Best Practice event
Member News
Leading manufacturer of aerospace detailed parts, Gardner Aerospace, recently held a MIM best practice event at their facility in Derby. Around 40 members of the Made in Group gathered to learn more about the company, its best practices and capabilities.
The event kicked off at 9 am in the company's networking room, where members had the opportunity to network and indulge in refreshments before the presentation.
Made in Group's Charles Addison introduced the presentation, mentioning up and coming events with Made in the Midlands and explaining how guests could make the most of their membership by attending webinars. Afterwards, James Perry, Site Director at Gardner Aerospace took to the stage to talk to members about what makes Gardner Aerospace a global manufacturer. James' presentation particularly focused on the facility in Derby, he said:
"Gardner Aerospace Group has a revenue of around £250 Million, 16 manufacturing locations around the world and 2250 employees. The facility here in Derby also hosts Gardner's global HQ, with a manufacturing footprint of 105,000 square feet and sales revenue of £60 Million."
Guests also learned that around 75% of the parts manufactured at the Derby site are destined for Airbus platforms – one of the industry's leading manufacturers of commercial aircraft.
Additionally, James went on to highlight the different components that Gardner Aerospace Derby produces for aircraft, he added:
"Most parts of an aircraft have components manufactured by Gardner Aerospace. Here at the Derby, we manufacture components for Cabin, Fuselage, Wing Aero structure, as well as some engine parts and MOD applications ."
The company has an array of vertically integrated manufacturing processes, which were also highlighted in James' presentation. These includes heat treatment, chemical etching, stretch forming and machining. James said:
"Along with these vertically integrated processes, we are also required to have a range of accreditations. This includes AS9001 Rev D and NADCAP. We are also required to have customer specific approvals."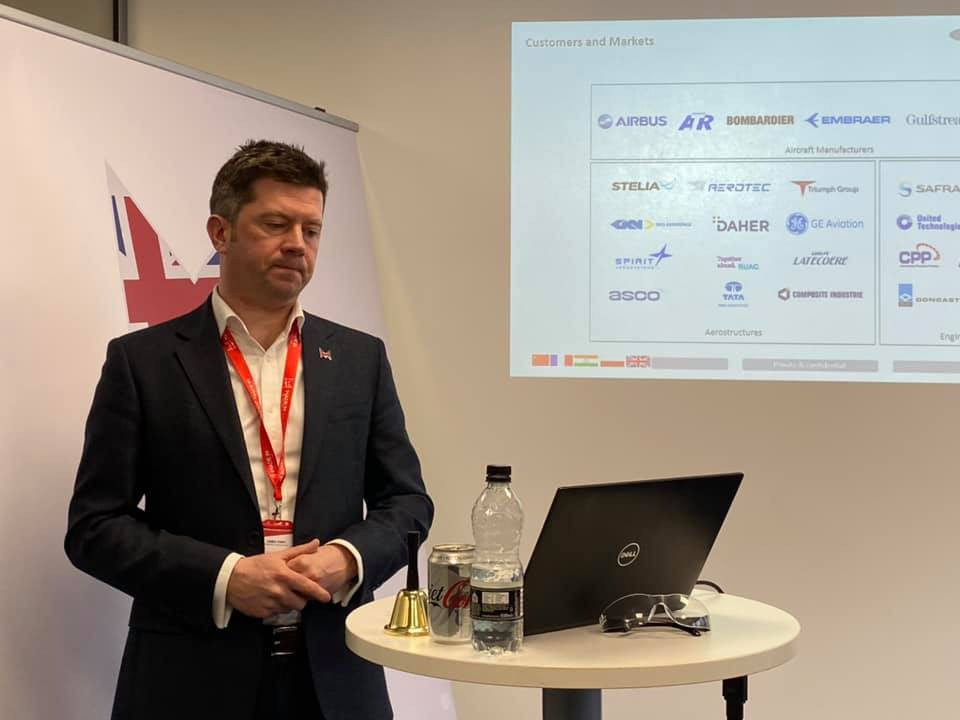 To round up the presentation, James finished with a SWOT analysis, again, focusing on the site in Derby and highlighting key strengths and opportunities as well as areas for improvement.
Next on the agenda was the factory tour, where guests had a chance to see the company's capabilities and processes first hand. One aspect of the tour saw a dedicated to 3D printing facility, where the machine is used to create customer prototypes and required fixtures.
As the event was all about the company's best practices, it is important to mention the TPM process in the operation. This promotes operator autonomous maintenance as well as a structure around external maintenance interventions.
The event finished off with more networking and refreshments, giving guests the opportunity to ask Gardner staff any questions they may have. Mark Weymouth, Managing Director of Plus Automation, attended the event to learn more about the company and their processes. He said:
"I came today to see an organisation I had not been to before. On a business level, I have learned about the variety of manufacturing techniques used and on a personal level I have taken away the pleasure of seeing an international business in the UK."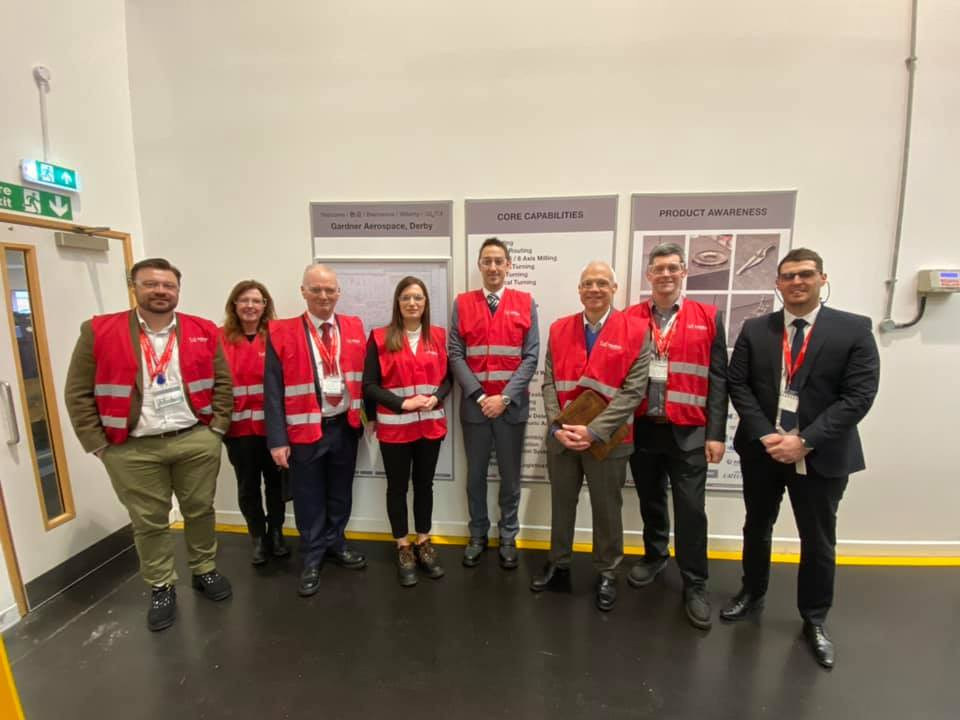 Gardner Aerospace is a global manufacturer with local capability, providing the aerospace industry with a flexible and resilient supply of high-quality detailed parts. Gardner Aerospace's expertise in global logistics shortens supply chains and maximises efficiencies.